Ohme curates ]unframed[, an ArtScience programme in the framework of Les Garages Numériques Festival 2019. The ]unframed[ series unfolds in multiple moments spread over two days, through a panel talk (7 November), a series of talks & lectures, the archipelago of close ups and two performances (9 November). Theorists, educators, programmers, artists and scientists together for a series of talks, lectures and performances around artistic practice and scientific knowledge.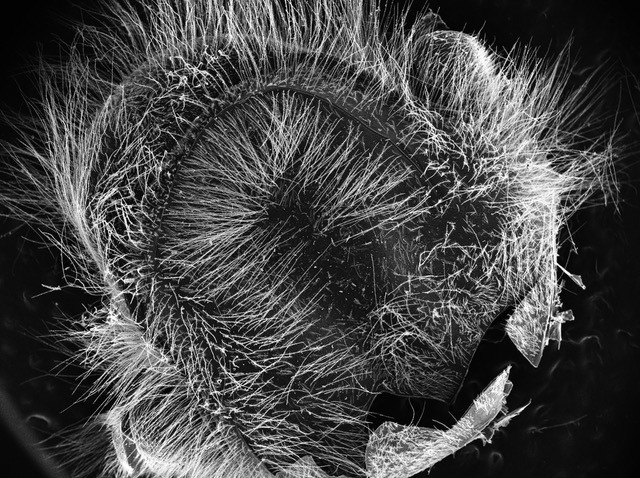 ]unframed[ Panel talk
Thursday 7 November, 11:00 – 12:30, GN Pro Day
The panel will bring in different points of view on the topic of art and science collaborations, to tackle questions such as what does it mean to build bridges between artistic and scientific disciplines, especially in this society of hyper specialization and fragmentation? What does it make a collaboration between artist and scientist successful? How to present the outcomes of this collaborations to our audiences, playing the key role of mediators in sensible and meaningful way? The goal is to offer a moment of reflection about a topic that is living a particularly "hype" moment, but it is often misinterpreted and misunderstood: with this panel talk, we aim at contributing in "dispelling the fog" and shed a light on the how and why these collaborations, partnership and encounters are beneficiary for all parties involved as well as for the general public.
Speakers:
AnneMarie Maes, artist;
Eric Kluitenberg, theorist, writer, curator, and educator;
Lorenzo Gerbi, designer, studio & education manager, Baltan Laboratories;
Jennifer Wong, head of programming, London Science Gallery:

Moderator Camilla Colombo, artistic director, Ohme
---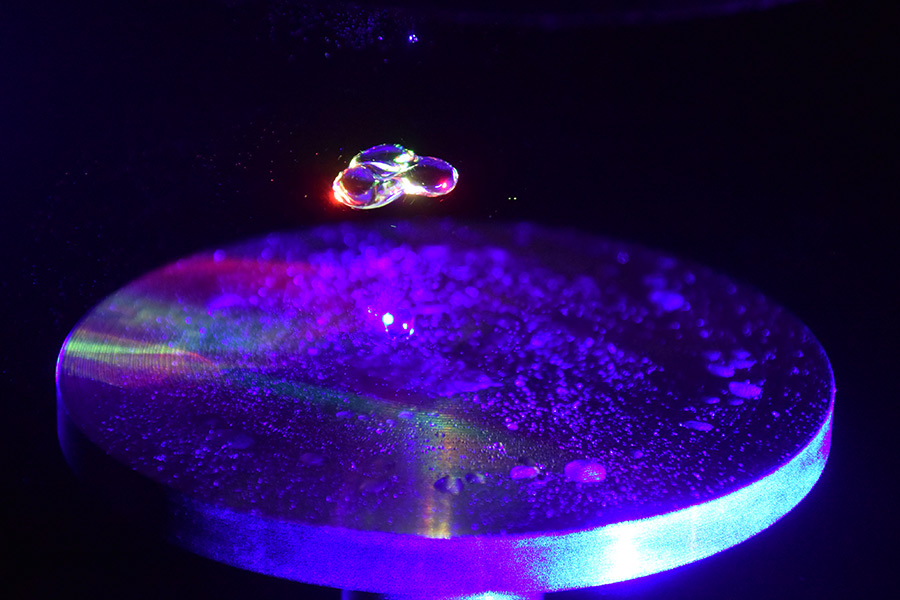 ]unframed[ close up
In the magical setting of la Bourse in heart of Brussels, a selection of artists and scientists will present their work as artists and their scientific research, they'll discuss artistic interpretation and scientific practice around common topics, giving a glimpse on the nature of the world we live in, as it is perceived and analysed through their different approaches.
PROGRAMME
]unframed[ Talks
16:00 – 19:00
Talks on art, science and technology with:
Mathieu Zurstrassen (artist) + Romain Maggiolo, researcher at BIRA – Belgian Institute for Space Aeronomy "Art, data and northern lights";
Felix Luque (artist);
Evelina Domnitch & Dmitry Gelfand (artists)
---
]unframed[ Close up:
19:00 – 21:00
Stroll around, come closer, be curious. A group of scientists unveil the sciences behind a selection of breathtaking artworks selected from the Garages Numériques exhibition.
Starting from the artists' works, we'll be talking about neurosciences, quantum physics, holograms, generative coding and northern lights – a programme à la carte designed to bring closer scientific knowledge.
Come with an inquisitive mind, and be ready to be wowed!
With:
19:40 & 20:40
Jean-Marc Sparenberg, Nuclear Physics and Quantum Physics Research Unit, ULB – talking about light waves, photons and atoms on frequencies (light quanta) by Nicolas Bernier;
19:00, 19:40 & 20:20
Athanasia Symeonidou, Electronics and Informatics Department (ETRO), VUB – talking about holography on Holograms by Louise Bourgeois;

19:00-21:00
Anna Peiffer, Center for Research in Cognition & Neurosciences, ULB – talking about brainwaves on Abscisse by Bots Conspiracy;

19:00 & 20:00
Frederik Vanhoutte, Creative Coder, Physics Phd – talking about creative and generative coding on Bosphorus by Refik Anadol;

19:20 & 20:20
Romain Maggiolo, researcher at BIRA – Belgian Institute for Space Aeronomy talking about northern lights on EOEEIT by Mathieu Zurstrassen
---
Sine – the science of electronic music [in French]
20:00 – 20:50
Sine is a participative performance / lecture about the physics of electronic music. Starting from a simple sinus, Sine illustrates, from the perspective of a physicist and of a musician, the way electronic music producers create sounds and compose music.
This performance is the product of an art & science experimental residency between François Gaspard – aka Shakmat Modular– electronics engineer and electronic music composer, and Boris Wilmot, motion graphic designer and digital artist.
Sine is an Ohme and BOZARLab coproduction, presented in collaboration with Inforsciences and with the support of Innoviris – Brussels Institute for Research & Innovation.
---
Evelina Domnitch & Dmitry Gelfand – FORCE FIELD – performance
21:00 – 21:30
Since the 1970s and 80s acoustic levitation techniques have primarily been applied by NASA and ESA to trap and navigate otherwise uncontrollable samples in microgravity. In the last two decades the same methods have also been used as a means of container less manipulation on Earth. Numerous experiments have been performed in a vast spectrum of research areas, including fluid dynamics, analytical chemistry, atmospheric sciences, molecular biology, and most recently tabletop astrophysics.
In Force Field, acoustically levitated water droplets resonate, vaporise and reassemble into spheroids, toroids and oscillating polygons while spinning nearly devoid of shear. The performance simultaneously taps into the 3-dimensionality of sound, the elusive physicality of water, as well as the rotational dynamics of celestial and subatomic bodies.
http://www.portablepalace.com/
Charles de Ville & Francois Gaspard – QUADRAPHONIC ABSTRACT – Live
21:45 – 22:40
Charles de Ville (sound editor for movies and field recordist) and Francois Gaspard (music producer and synth nerd / manufacturer known as Shakmat) transform and juxtapose field recordings while subtely highlighting their musicality with synthetised textures. Thanks to their intervention, the duo proposes an abstract interpretation of the soundscapes, allowing the audience surrounded by the quadraphonic space to make their own interpretation of the field recordings.